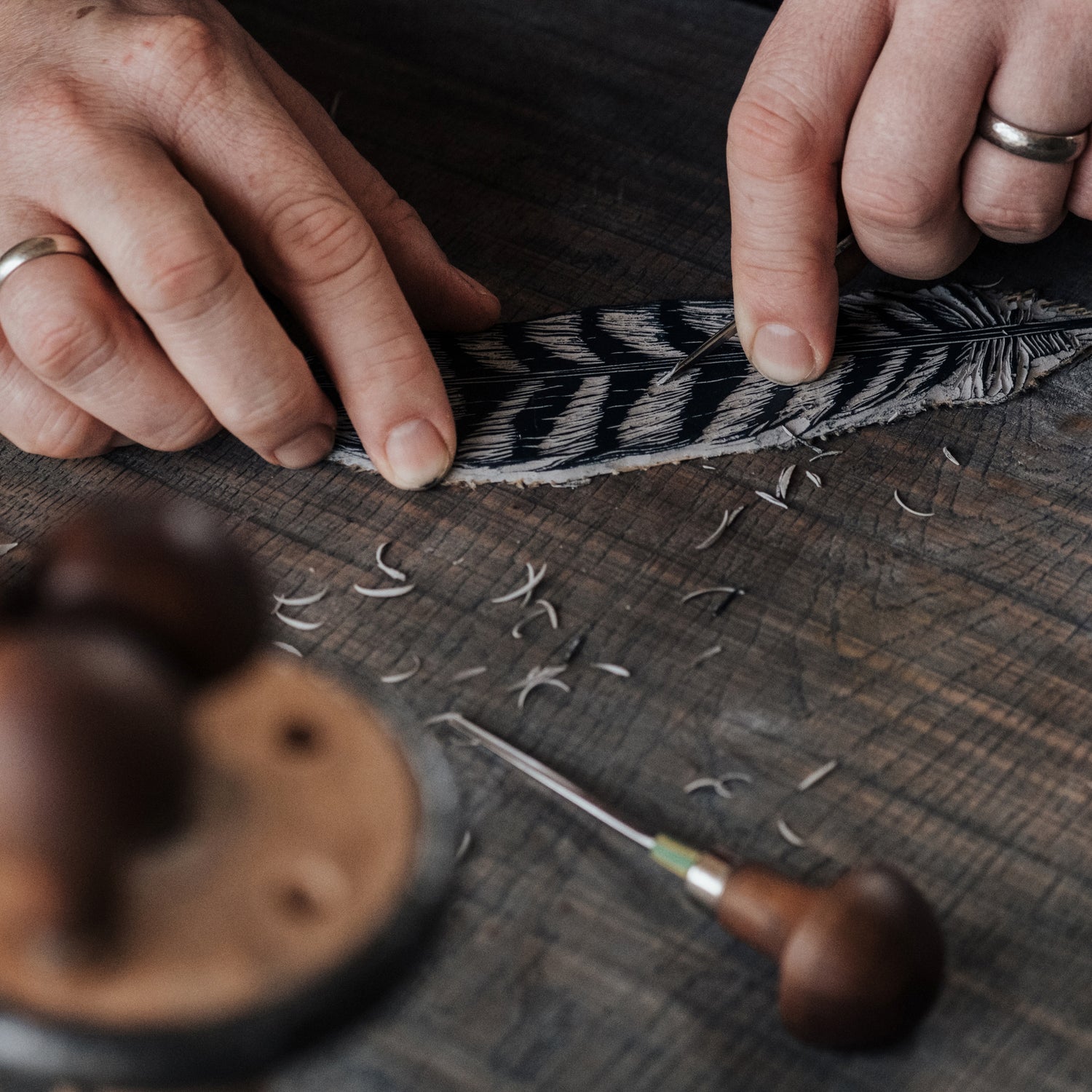 My approach to my art is purist: I use as little technology as possible, preferring to work with traditional tools, practised
techniques, and the highest-quality materials.

My studio in rural Oxfordshire is the perfect escape from the distractions of the modern digital world, where this hand-on print technique can be practised with focus and attention.
Looking to buy?
Steps 1 & 2
Concept

The source of great work is always found in an exceptional idea. Inspiration usually springs from images of nature, the Cornish coast and Oxfordshire countryside, or iconic contemporary imagery — often taken from my own photography

Drawing

The design is reversed and drawn carefully by hand on a fresh lino block. Particular care is taken to interpret the image in a simplified style that will print well using this technique. 
Steps 3 & 4
Carving

The carving follows the drawing, creating a negative image in the soft surface using gouges: small chisels and cutters that allow for a variety of mark-making.

Inking

When the block is prepared, I use the best quality ink, mixed by eye to the chosen colour. This is applied over the block with a roller for an even viscosity and coverage.
Steps 5 & 6
Pressing

The block is laid in a press: either a vintage French book press, found in a Henley antiques market, for smaller prints; or a contemporary press for larger prints. A sheet of handmade paper from St Cuthbert's Mill, a paper mill in business since 1700, is laid over the block under a felt sheet, before closing the press, applying pressure to achieve the finished print.

Drying

The print is carefully removed from the press and hung to dry for several days, before being signed, marked with an edition number, and packed up to send.